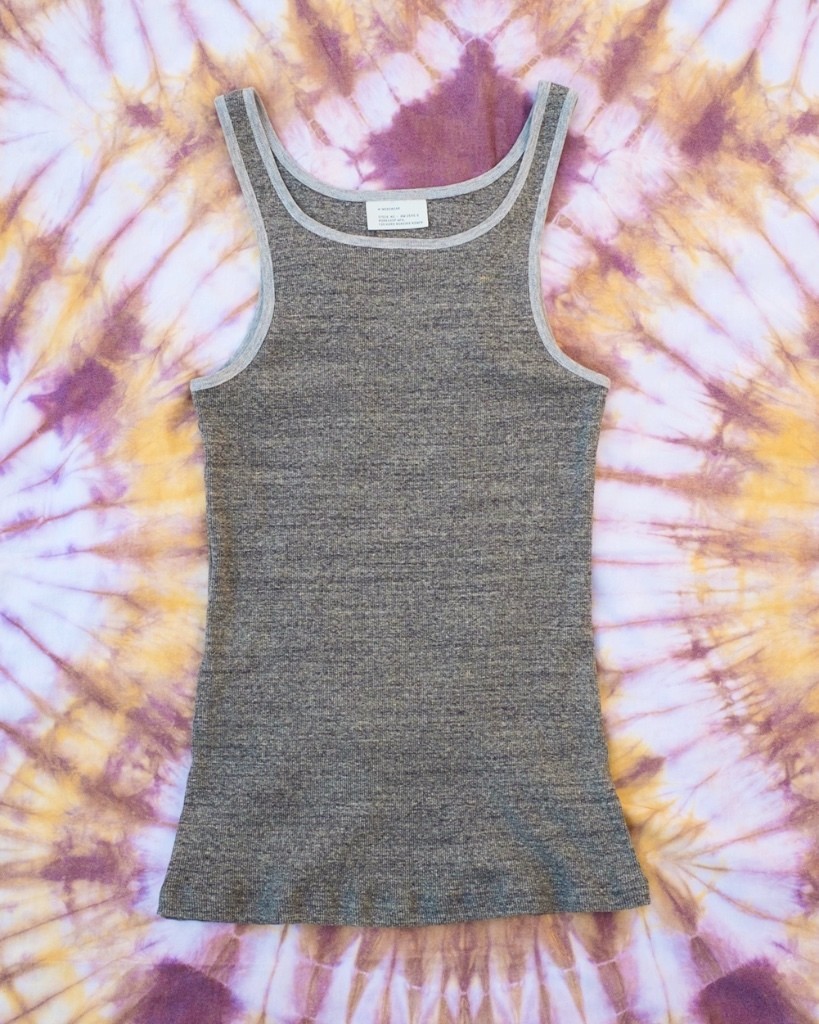 W'menswear Combat Tank in Grey
SKU CT-B
Product Details
Made from a superior Japanese knitted cotton by our favourite knitwear mill in Wakayama, of Kansai Provence. What makes our tanks so special is that their knit is produced on "Tsuri" knitting machines which tick over very slowly.

This slower production method on old fashioned machines, deliver a stitch with character, particularly soft, supple and comfortable, a weave which could not be produced using the fast, circular knitting machines of today.

More than one hundred years of tradition, experience and knowledge have contributed to the exceptional quality of this knit quality.
Lauren is 175cm tall and wears a size 10.
Size 8 measures: 62cm Length (from shoulder to hem) / 32.5cm 1/2 Bust Width / 31cm 1/2 Waist Width / 35.5cm 1/2 Hem Width
Size 10 measures: 64cm Length (from shoulder to hem) / 34.5cm 1/2 Bust Width / 33cm 1/2 Waist Width / 37.5cm 1/2 Hem Width

Size 12 measures: 66cm Length (from shoulder to hem) / 36.5cm 1/2 Bust Width / 35cm 1/2 Waist Width / 39.5cm 1/2 Hem Width

Save this product for later