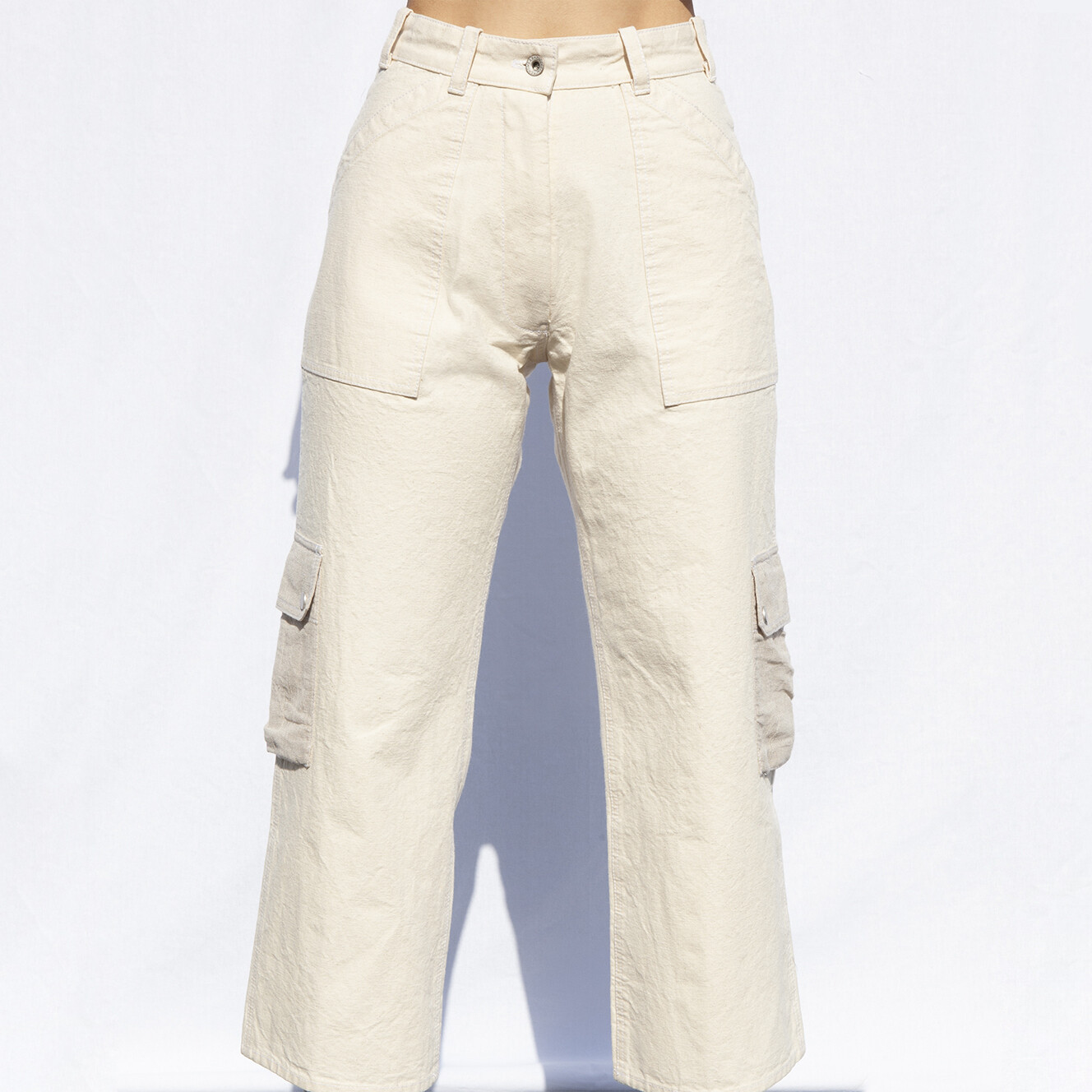 W'MENSWEAR ROCKPOOL PANTS
SKU ROC
Product Details
We have brought our favourite overalls back this season with an improved fit, inspired by the Tektite II research program in May of 1970. These are made in a dead-stock vintage Japanese cotton canvas in a highly limited quantity. We have added mesh pockets to the outer legs for scavenging in rock pools !
Machine washable in cold water. Elouise is 5'8 and wears a size UK 8.
- Japanese vintage canvas.
- 6 utility pockets.
- Double stitched seams.
- Bar Tacking.
- Mesh pockets
- Rusted snap buttons
- Workshop made.

Size 8 measurements: 34.5cm Waist Band / 54cm 1/2 Hip Width / 34cm 1/2 Thigh Width / 25.5cm 1/2 Leg Width / 70cm Inseam Length / 94cm Outside Seam Length
Size 10 measurements: 37.5cm Waist Band / 56cm 1/2 Hip Width / 35cm 1/2 Thigh Width / 26cm 1/2 Leg Width / 71.5cm Inseam Length / 96cm Outside Seam Length

Size 12 measurements: 40.5cm Waist Band / 58cm 1/2 Hip Width / 36cm 1/2 Thigh Width / 26.5cm 1/2 Leg Width / 73cm Inseam Length / 98cm Outside Seam Length

Save this product for later