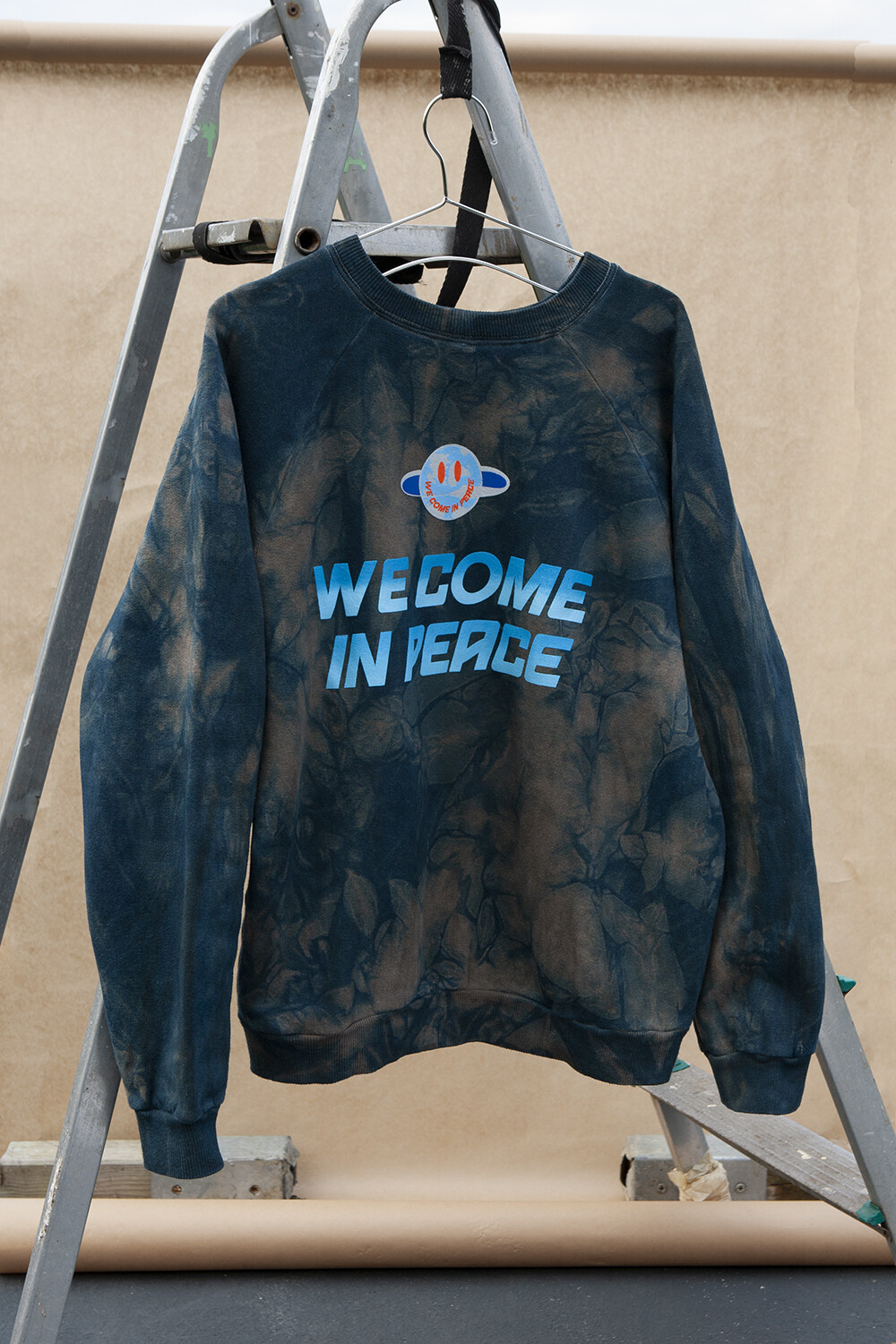 W'MENSWEAR 'We Come in Peace' Special Sweatshirt
SKU 00139
Product Details
Exclusive to our store, we have made our W'menswear Sweatshirt in garment dyed indigo and mangosteen. This vintage printed sweatshirt is Ragland sleeved, and made in the highest quality pure cotton, knitted in Japan. The interior is ultra soft on the skin, and the generous thickness of the fabric makes for a high level of warmth without the presence of synthetic fibres.
This garment has been naturally dyed in Thailand's Northern Provence of Chiang Mai by Slowstitch Studio using natural mangosteen and the best quality natural indigo, to give a deep rich grey and indigo colour effect. Slowstitch Studio pride themselves of their natural process and expect this garment to fade, change, and grow its own unique character over time.

Here Lauren is 175cm tall and wears a size 10. Available in UK 8, 10 and 12.
Save this product for later