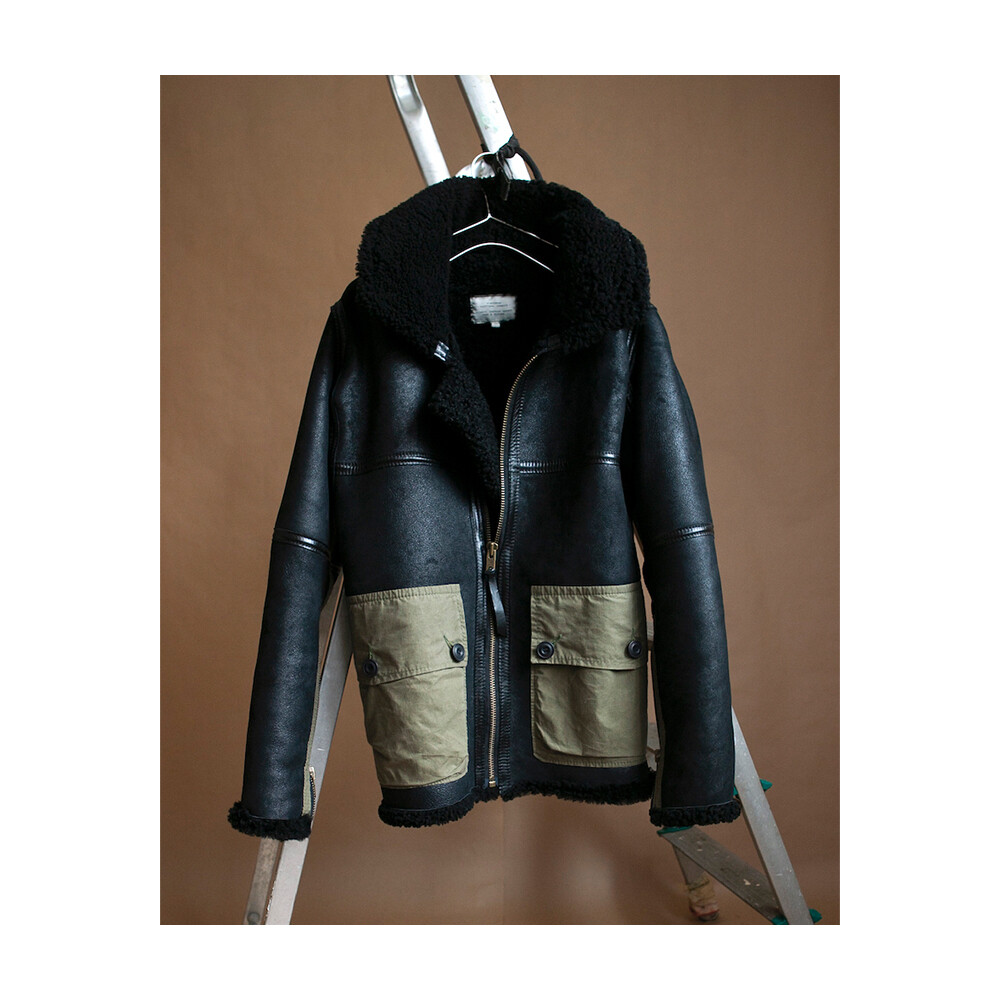 W'MENSWEAR SERVICE PILOT'S JACKET (Pre-Order)
SKU WM-SPJ
Product Details
An artisan made luxurious sheepskin jacket based on those worn by the female Service Pilots during WWII who were responsible for transporting military aircraft across the United States. These women were key figures who paved the way to space for women later on in history.
Hand stitched in Scotland, made from the finest sheepskins, with Scottish waxed cotton utility pockets and collar enforcements.
Nia is 167cm tall and wears a size 10.
*Pre-Order: This is a bespoke made to order item that will not ship out for 4-6 weeks.
Size 8 measures: Sleeve length 56cm / Bust 1/2 width 52cm / Waist 1/2 width 51cm / Hem 1/2 width 54cm / Centre Back Length 66.5cm / Shoulder Width 42.75cm

Size 10 measures: Sleeve length 57cm / Bust 1/2 width 54cm / Waist 1/2 width 53cm / Hem 1/2 width 56cm / Centre Back Length 67cm / Shoulder Width 43cm
Size 12 measures: Sleeve length 58cm / Bust 1/2 width 56cm / Waist 1/2 width 55cm / Hem 1/2 width 58cm / Centre Back Length 67.5cm / Shoulder Width 43.25cm

Save this product for later