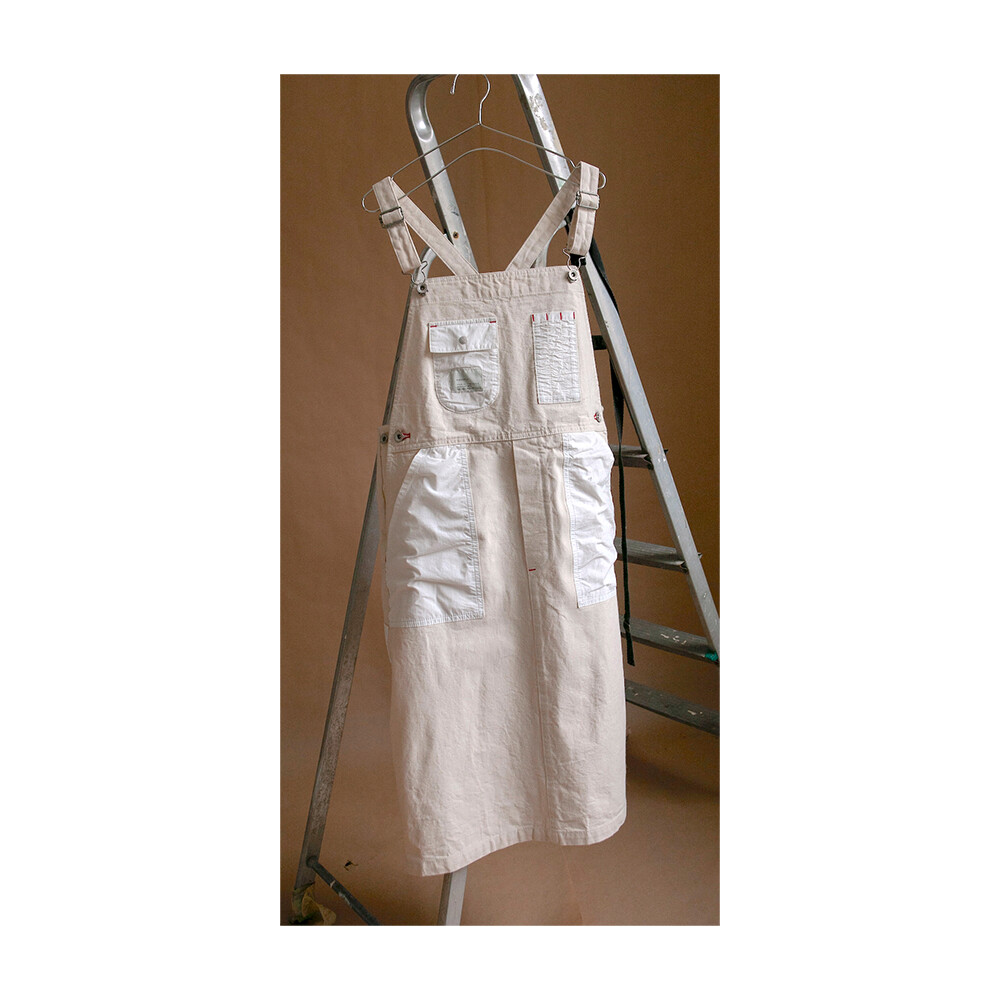 W'MENSWEAR ROCKET OVERALL IN VINTAGE CANVAS
SKU raln8
Product Details
We have re-worked our popular smock to acknowledge the hard-hitting women of the Mercury 13 program who paved the way to space for female astronauts in NASA. This fits a little longer and sports all the pockets a gal could ask for.
- Authentic vintage Japanese Cotton Canvas
- Garment washed for texture
- Reinforced pockets
- 6 Bar Tacked Utility Pockets in Japanese Cotton Rip-Stop
- Also Available in Indigo Corduroy
Nia is 167cm tall and is wearing a size 10.
Size 8 measures: bust piece is 35cm wide / 45cm 1/2 waist / 55cm 1/2 hip / 57cm hem / 103cm centre back
Size 10 measures: bust piece is 35cm wide / 46cm 1/2 waist / 56cm 1/2 hip / 58cm hem / 104cm centre back

Size 12 measures: bust piece is 35.5cm wide / 46.5cm 1/2 waist / 57cm 1/2 hip / 57cm hem / 105cm centre back
Save this product for later