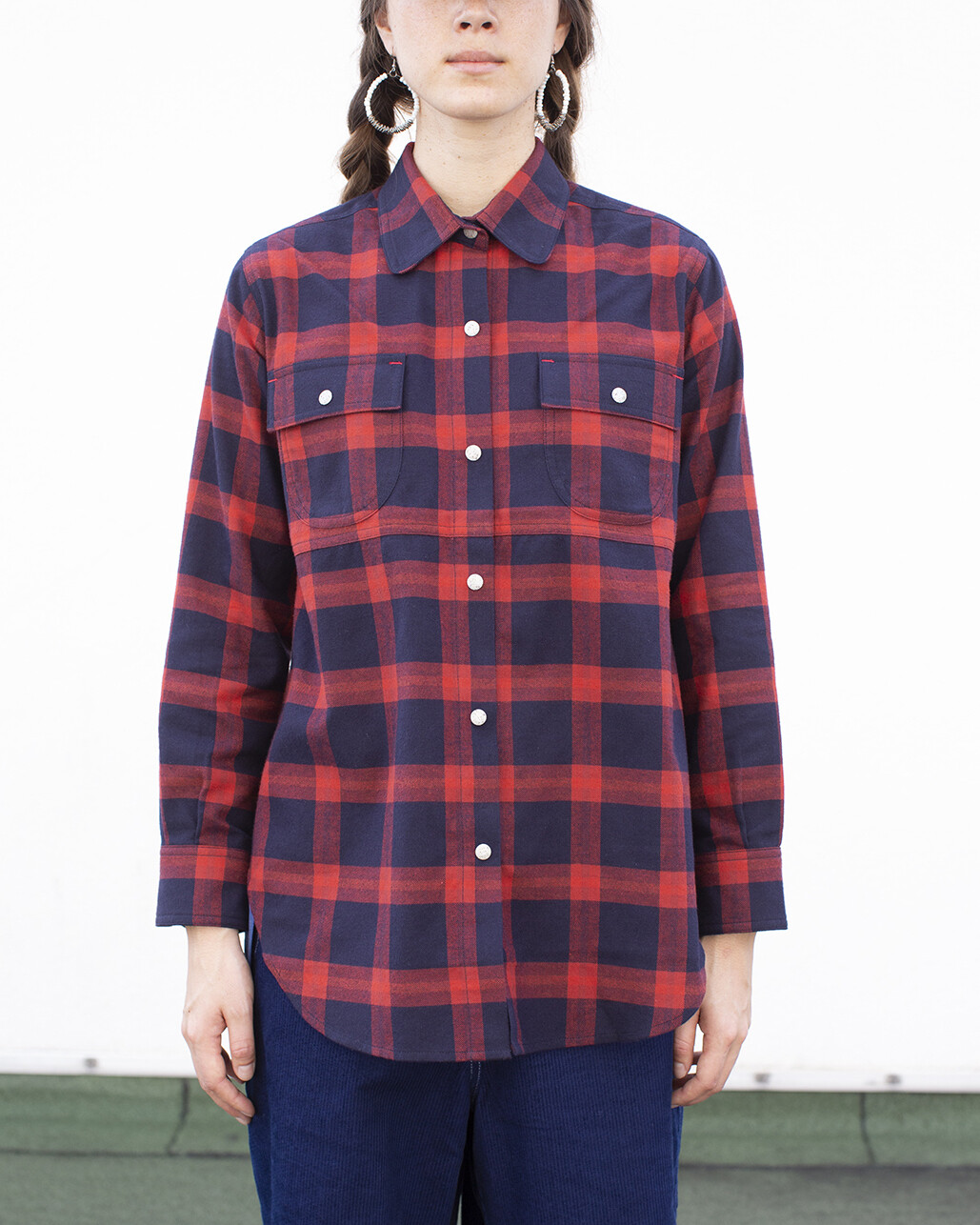 W'MENSWEAR LIMITED CREW SHIRT IN CHECK
SKU 00181
Product Details
The W'menswear Crew Shirt is A line in shape and roomy at the waist. Based on pioneering women who paved the way to space this piece is for hard working ladies.
- Soft brushed cotton flannel
- Winter weight that breathes
- Utilitarian construction
Here Lauren is 175cm tall and wears a size 10.
Size 8 measures: 46cm 1/2 bust; 51cm 1/2 waist; 55cm 1/2 hem; 55cm sleeve length; 21cm 1/2 armhole; 72cm centre back.
Size 10 measures: 49cm 1/2 bust; 53cm 1/2 waist; 57cm 1/2 hem; 56cm sleeve length; 22.5cm 1/2 armhole; 72.5cm centre back.

Size 12 measures: 51cm 1/2 bust; 55cm 1/2 waist; 60cm 1/2 hem; 57cm sleeve length; 23cm 1/2 armhole; 74cm centre back.

Save this product for later