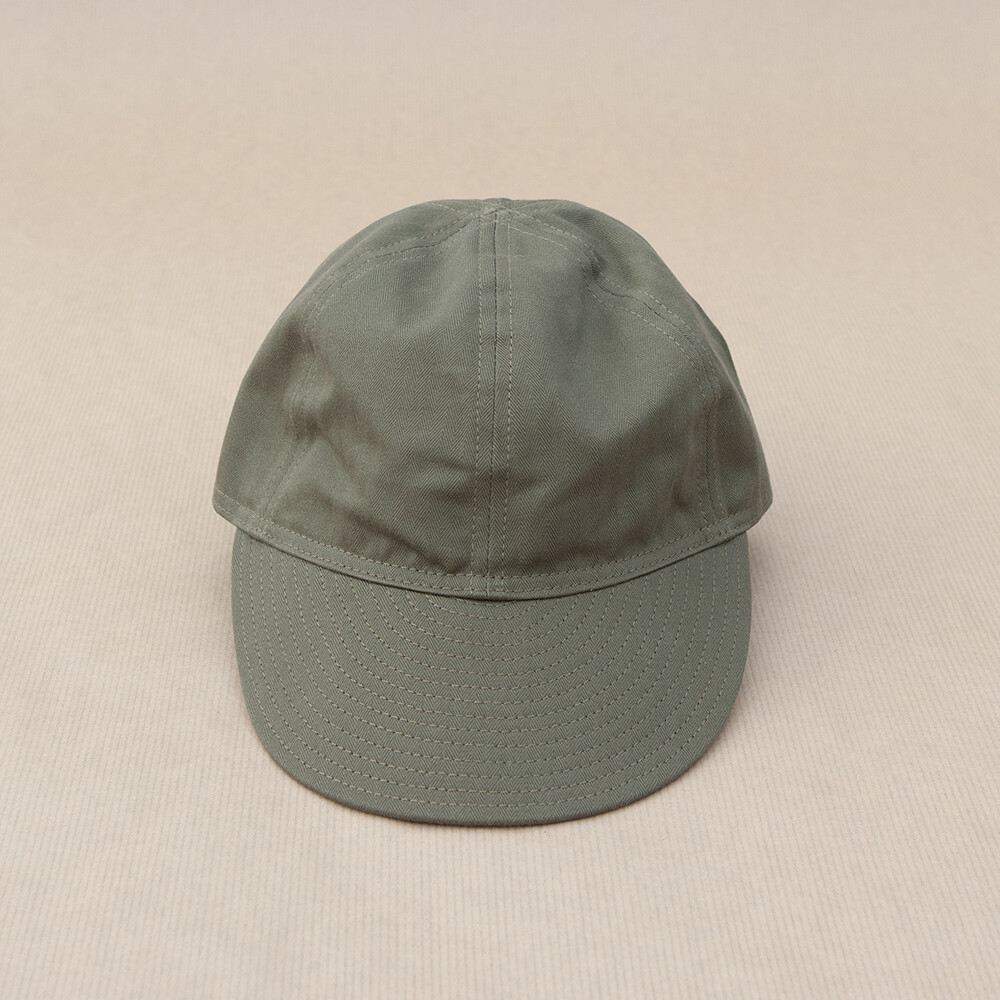 Papa Nui Super Fort Cap
SKU 00141
Product Details
Recently acquired from Papa Nui's Bomber Command comes the Super Fort Cap.

The Super Fort Cap was worn by those B-29 crews high in the Stratosphere that took the fight right to the front door of the enemy. In peace the B-29 was converted to carry Chuck Yeager's X-1 rocket plane, the crew kept wearing their caps. The Super Fort Cap takes the ubiquitous crew favourite A-3 cap and rebuilds it like no one has ever attempted before. It pioneers new ground like our intrepid Rocket men. Japanese milled Olive Drab HBT is used for a deeper shape in the crown of the cap but the Papa adds the luxury of a beautiful and subtle kangaroo hide sweatband that finishes at the back in a milliners grosgrain ribbon bow and creates a sumptuous feel of a bespoke item. The visor is traditional A-3 all the way.
- Test facility tough Herringbone Twill.
- Military spec Olive Drab colour way.
- Genuine Australian Kangaroo hide sweatband with milliners grosgrain bow.
- Hino Maru internal patch.
Lauren is wearing the free size at 58cm around the sweatband.
Save this product for later