'Memory of Kindness' Water Perfume by CB I Hate Perfume
KINDCB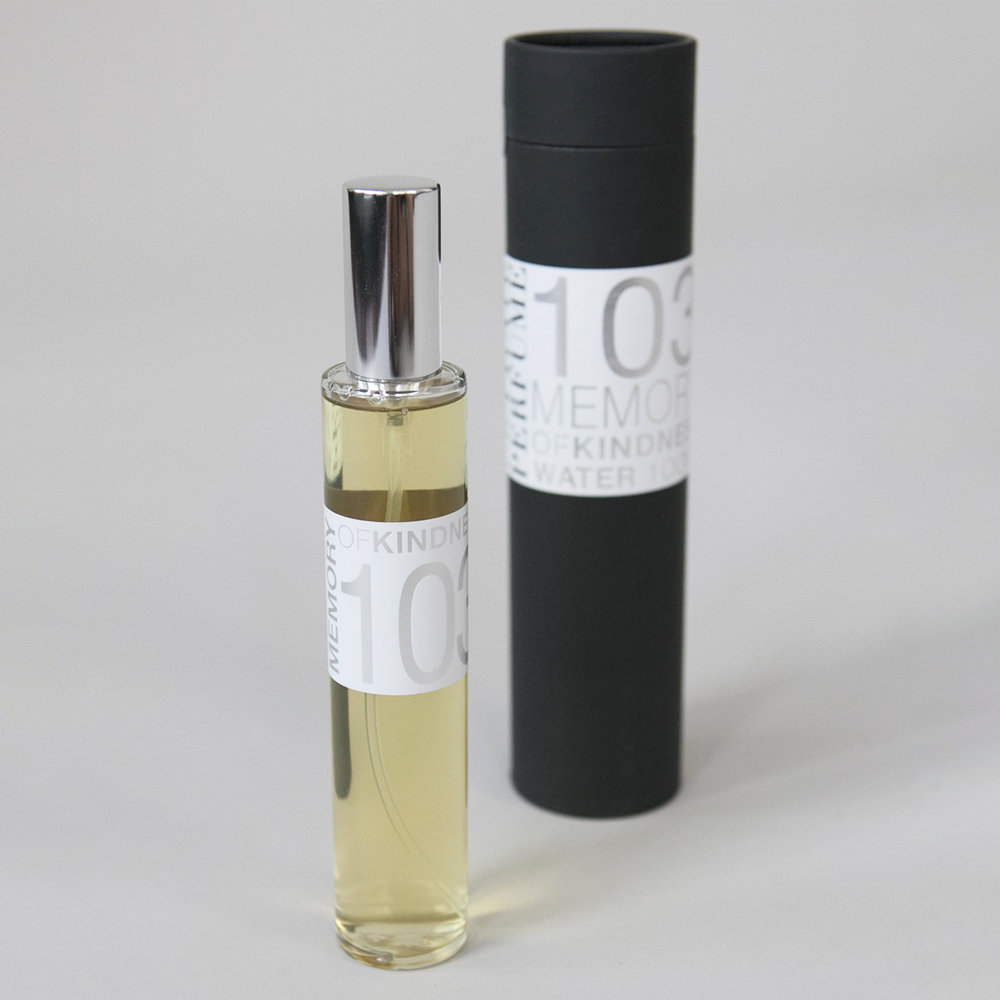 The Story


What does a child remember?
I recall a moment long ago crawling alone in a vast jungle of vines. I felt the warm sun on my skin and thedamp earth under my knees and I remember the fuzzy touch of brilliant green leaves on my face. Thesemade my skin prickle as I ventured deeper into this wild and mysterious place.
Long years later, I clearly recall the smell of those leaves - it shimmered all around me, beating like a cloud of butterflies. And I remember the moment when I discovered that by touching them, their odor became stronger and I was enraptured by it. Time passed but I was unaware. Deep in that shining green jungle, I first discovered the pleasure of Scent.
My aunt called out to me from the edge of the vegetable garden where she stood peering among the tomato vines to see where I'd gotten myself to. Reluctantly I disentangled myself from that brilliant scent and slowly crawled out from my hiding place under the vines to meet her.
I know now that very small children absorb the world around them in the purest way. Their senses are unfiltered by judgment, preference or manner - these we learn later. As ink soaks into paper, the smallest incident will color a child indelibly and can be remembered forever as I remember the smell of those vines and all that went with it...
I remember then I got to my feet and, reaching high, took my aunts hand. I looked up into her face still clouded by concern. I realize only now, I must have frightened her with my disappearance into the wilds. Just for a second I was afraid she was mad at me and I braced myself for a scolding. But there was no anger in the look she gave me, no irritation as there so easily might have been with another grownup. Instead with a slow smile, as warm as the sun had been on my back that distant summer day, she said to me, Come. Lets go have a cookie. I smiled back at her and, hand in hand, we walked back to the house.
What does a child truly remember? A child remembers kindness. - Christopher Brosius
The Scent

The shining green scent of tomato vines growing in the fresh earth of a country garden.
Available in 30mL or 100mL water perfume, this perfectly formulated for everyday use with the world's best ingredients carefully compounded, blended, and bottled by Christopher and his assistants in their New York workshop. These can be sprayed generally on the skin but they're also very good when worn on clothing.